R&T Tractor Pulling information 5/26/2020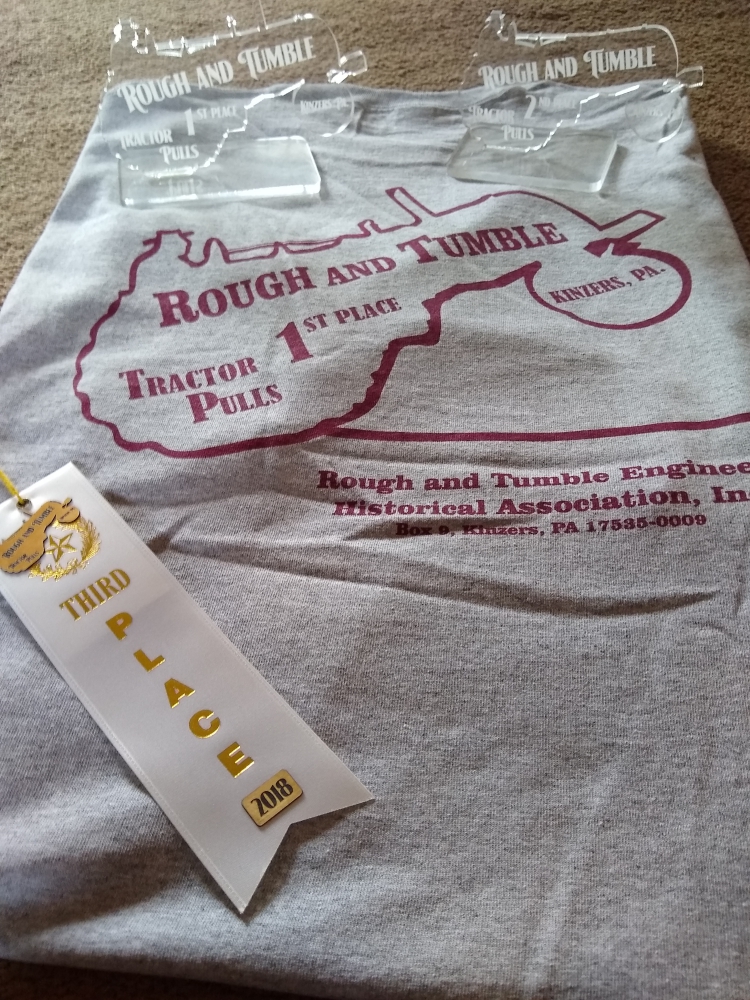 Hello everyone from the Rough and Tumble Pulling Committee, We certainly hope that everyone is doing good and staying healthy through these uncertain times. As we continue to move forward we are still hopeful to start tractor pulling in the very near future!
We are still planning a Tractor Pull on 27th which would have been part of the IH Show which was cancelled. We want to make everyone aware of the NEW Pulling Rules and ask that if you are planning to join us at one of our pulls that you read the new rules and note changes to weight classes, hitch requirements and other changes to the Rules. We are also happy to announce that we are adding a new choice for 1st Place Winners which is a 1st Place T-Shirt. Understand you may have either a trophy or a t-shirt.
Please continue to check the Rough and Tumble Website for updates on all of the Tractor Pulls. We will keep information posted as decisions are made in regards to the COVID-19 Pandemic.
Thank You and Stay Safe
Walter Wilson – Pulling Committee Chairperson
The updated 2020 Antique Tractor Pulling Regulations are available in Resources and are available here.
R&T Tractor Pulling 2019
We gotoff to a Great Start for the 2019 Pulling Season! April was our 1st pull on a Saturday and boy did we fight high winds! But we held the biggest paying pull to date with over 130 hooks!
May was our 1st Friday night pull and we fought the rain and mud… and a big Thank You to those who hung in with us to have an exciting pull! We had 60+ hooks.
We are hoping that the June Pull (June 22nd) will be sunny and dry … but if not … we will make the best we can!
We had many new participants in our first pulls and hope to see them make return trips!
And a BIG THANK YOU to all of the volunteers that help on the track, at the scales and with registration!
We are looking forward to a good and safe season with lots of fun for all.
See Everyone in June!!
The 2019 Tractor Pulling Results from the October Time of Harvest show are available here.
The 2019 Tractor Pulling Results from the August Reunion show are available here.
The 2019 Tractor Pulling Results from April 27th Antique and Classic Tractor Pulls are available here.
The 2019 Tractor Pulling Results from the May Spring Steam up show are available here.
The Rough and Tumble Pulling Committee continues to invite and encourage Classic Tractors to our pulls along with the Antique Tractors.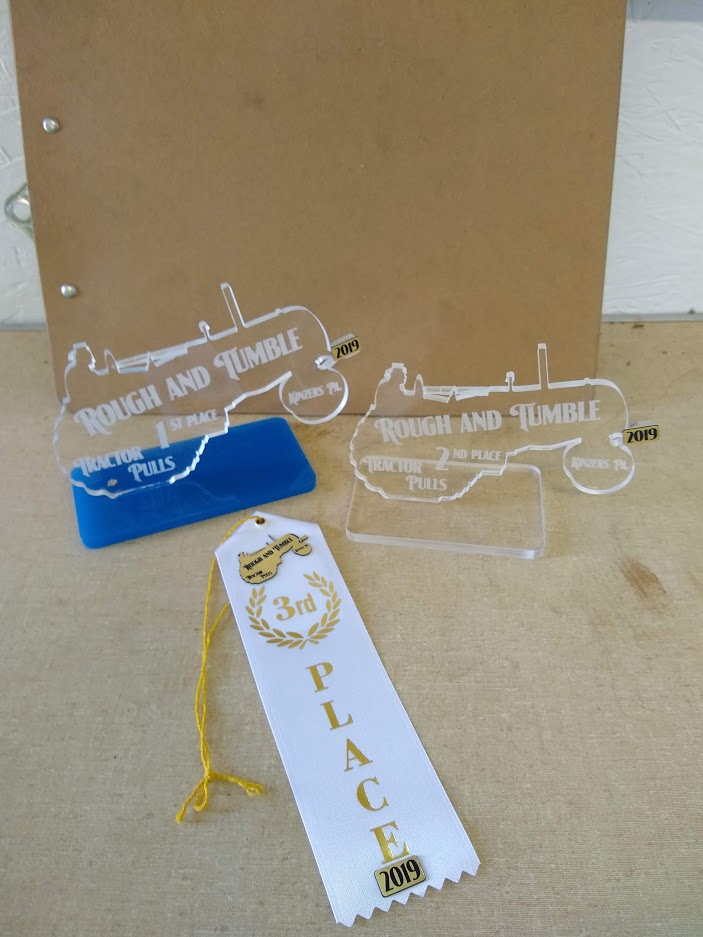 Classes are defined as follows:
Antique Farm Stock and Antique Stock - prior to and including 1960 (calendar year)
Classic Farm Stock and Classic Stock - 1961 - 1975 (calendar year)

Evening pulls to start with weigh in 4pm - 6pm with the pulls starting at 6pm.
Day pulls to start with weigh in at 8am to 10am with pulls starting at 10am.

Pull Schedules for 2019 - April 27, 2019 Saturday
May 10, 2019 Friday evening
June 22, 2019 Saturday
August 15, 2019 Thursday evening Reunion Pull
October 11, 2019 Friday evening

Trophies or Ribbons will be awarded in each class
1st Place - Trophy
2nd Place - Trophy
3rd Place - Ribbon
NOTE: No Trophies or Ribbons will be awarded at Reunion Pull

Please check out Rough and Tumble Website for New Rules and Regulations.
Any questions please contact Walt Wilson 610-283-0342 or Irvin Martin 717-575-3455