Charles S. Brommer, Jr.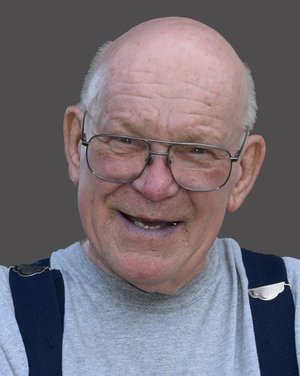 Charles S. "Chub" Brommer, Jr., 85, of Columbia, passed away at home on Wednesday, June 19, 2019, surrounded by his loving family after a 2 year, courageous battle with cancer. He was born in Columbia, son of the late Charles S. Brommer, Sr. and Amy I. (Dambach) Brommer. He was the loving husband of Fannie E. (Miller) Brommer for 62 years. Charles graduated from Columbia High School, Class of 1953 and was a Veteran of the US Army. He worked for Sperry New Holland before he retired in 1991. Charles was also an avid modified tractor puller for over 40 years, and loved spending hours tinkering around in his machine shop. Charles was active at Rough and Tumble and helped with the Cooper engine. Chub was an integral part of the Cooper disassembly and reassembly and he was a good friend of Clyde Burkholder.
Surviving in addition to his wife, his children: Charles A. Brommer, Sr.; Arthur E. (Ann) Brommer; James D. Brommer, Sr.; and Elsie M. Brommer. Ten grandchildren and 22 great-grandchildren. One brother: Jon R. Brommer, and many 'adopted' family members. Charles was preceded in death by his brother: Henry D. Brommer; three nephews; and one niece.
The Funeral Service will be held at the Workman Funeral Homes, Inc., 31 South Eighth Street, Columbia on Tuesday, June 25, 2019 at 12:00 Noon. Interment in Laurel Hill Memorial Gardens with Full Military Honors. Friends may call from 10:00 A.M. to 12:00 Noon. Please omit flowers. Memorial contributions may be made in his memory to: Kinderhook Evangelical Congregational Church, 562 Kinderhook Rd., Columbia, PA 17512. To send an online condolence, visit the condolence page.