The Most Complete Steam & Gas Show in the East!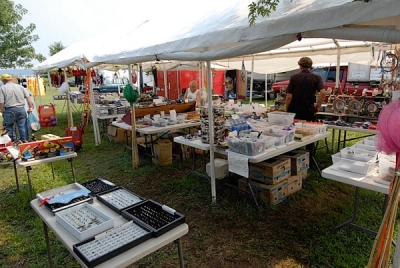 Vendor Information, There are three distinct Flea Market and Craft areas.
Flea Market, Vendors and Crafts, and Show Grounds.

Flea Market Space Outside and Inside the Rumely Tractor Building. Click here for a "Show Grounds Flea Market Application Form". The flea market application is available here.
Note: If you have questions regarding the "Show Grounds Flea Market", contact Wally Campbell at 410) 458-2188
Email: [email protected]
Other Vendors and Crafts - For information for other vendors and craft people contact Pat Kreider at 717-786-4450.